Mobile really matters: Connect with your customers on their phones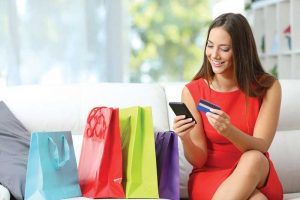 Make sure all your messaging can be read on mobile devices; e-mails and websites that cannot be viewed on smartphones do nothing to advance the jeweller's cause. Be aware it is extremely common for today's customer to view content on two or more devices at the same time; this is known as 'second screening.' Encourage multi-channel engagement; for example, invite people to visit a Facebook page during a radio commercial. Text messaging is also becoming an increasingly important customer service and sales channel; Facebook has recently introduced Chatbots for Messenger, which automates answering common customer inquiries and streamlines the sales process.
It is important to fully leverage the data-capture tools built into each channel. Examples include responsive website forms, call tracking, and SMS capture. In fact, according to a Google report, "Understanding Customers' Local Search Behavior," 68 per cent of web browsers on mobile devices use 'get directions' or 'call' buttons; the data derived from this functionality can help retailers better target their marketing efforts.
Successful integration capitalizes on the fact customers engage with multiple channels at once: having relevant content on your website to answer the questions customers have while they are in your store helps drive sales. Research from Accenture, a leading digital strategies and consulting firm, shows 82 per cent of shoppers do research on their phones while shopping at brick-and-mortar retailers. E-mail receipts, SMS support, and asking what digital channels the customer uses all further integrates in-store and digital messaging channels.