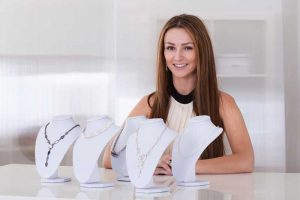 I decided I would distribute—I would hand over the production, so I could create enough volume to actually live off my jewellery. (Plus, I don't like polishing, so the question sort of answered itself.)
But I still knew nothing about wholesale.
Fast forward to Fall 2015. On a whim, I decided to attend a one-day MJSA jewellery business conference presented as part of ConFab in New York City. There, 
I discovered the beloved Cindy Edelstein (whose passing earlier this year left a hole in the hearts of countless in the industry) and Andrea Hill, both industry veterans and consultants to jewellery designers and businesses. Their presentation delved deep into the right ways to develop and price collections for wholesale. These were experts in the business of helping jewellery designers grow their businesses. I officially hopped onto the learning curve.
Right brain, meet left brain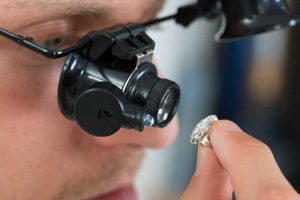 Frank Stankus, who carries on his wife Cindy's legacy, clarifies: "As soon as you intend to sell, you are a business person as much as a designer. If you are going to live off the proceeds of your work, you need to grasp what is required to be in business: your market, the end client, the dynamics of cash flow, etc."
I had unconsciously become a business woman—a creative entrepreneur. I would need to instill rigour, structure, process, strategy, discipline, and intention in my otherwise topsy-turvy life if this new venture was going to work. "You also need a business plan," Stankus adds.
Crafting a business plan
A business plan can be an evasive concept for those of us who studied in the arts. In my mind, my plan was quite clear: I would design and sell jewellery to stores. I quickly learned this falls way short of a business plan.
Marlene Richey, author of Profiting by Design—a must for anyone starting a jewellery business—says the first thing you must do as a designer is set goals and define what success looks like to you.
From there, break down your goals and determine how you will achieve them through specific actions completed within a defined schedule. That is your business plan. It doesn't have to be long and in-depth. It can be a few pages of clearly mapped out actions and benchmarks you refer back to in order to stay on track.