Selling in-store and online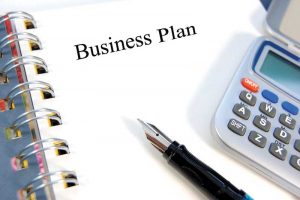 Consumers are indeed making more and more purchases online, and brick-and-mortar retailers are facing challenges in the new economic reality.
Nonetheless, customers still want the in-store experience of touching and trying on jewellery before they buy.
Does this mean you still need a site? Of course! As you build your retailer partnerships, you need one to create brand awareness and make sales. However, your retailers may now view you as the competition. Stankus has these recommendations to maintain trust with them: always keep your prices slightly higher than your manufacturer's suggested retail price (MSRP), send customers within a given radius to the nearest retailer, and list your retailers prominently on your site.
Getting out of your own way
If you are like most emerging designers, you have a staff of one: you. How do you keep all those plates spinning so your retailers have confidence in you? You need line sheets, order forms, inventory management, photos, customer relationship management (CRM) software, quality control, and the time to design. It is a lot to manage, but can be done if you go into it thinking like a business person.
On a personal note, I can tell you that you have to be open-minded, responsive, and even a little thick skinned if you want to break into the wholesale/retail side of the industry. Everyone you approach will be looking to see how your designs and perceived staying power will help them in their business. It is a little scary, but if you get over your fears, learn not to take the noes personally (remember, retailers have a lot on their mind that has nothing to do with you), and go in well-prepared and organized, it can be an exciting adventure. After all, most people are very, very nice, especially if you can get them excited about you and your work. 
Kate Hubley is owner of Montreal design house, K8 Jewelry Concepts Bijoux. She is also a Fellow of the Gemmological Association of Great Britain (FGA) and 
a 2015 Saul Bell Award recipient. Hubley can be reached at kate@k8jewelry.com.