By Shele Letwin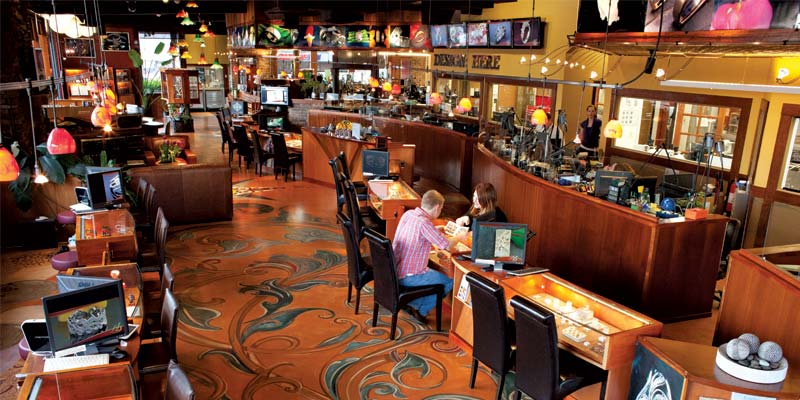 Let's face it—buying jewellery is an emotional endeavour, which means, for the most part, we are in the business of selling romance or, in some cases, at least giving it a nudge in the right direction. Yet, given the touchy-feely aspect to what we do and the high-tech manner in which we sometimes do it, bringing these two concepts together in a way that moves the sales pitch along can sometimes be tricky.
Recently, I stumbled across Selling Luxury: Connect with Affluent Customers, Create Unique Experiences Through Impeccable Service, and Close the Sale by Robin Lent and Genevieve Tour. I had searched for years for a relevant sales training book I could incorporate into the CAD classes I teach. This one relates to selling luxury products like cars, clothing, and, of course, jewellery, as well as the importance of providing excellent service.
What makes this find especially exciting is the co-authors have a jewellery background—not only do they offer great examples on how you can create the WOW factor the luxury client is looking for, but they also provide worthwhile guidance on how to build long-lasting relationships with your customers based on trust and loyalty. This book got me thinking about how we, as jewellers, can bridge the gap between the business of selling jewellery—read romance—and CAD, a tool that conjures images of x- and y-axes, which is as far from matters of the heart as you can get. In other words, how do you successfully meld the two into a sales pitch that results in a purchase?
A successful jeweller must adapt like a chameleon, extract information like a profiler, and anticipate their customer's wishes, all the while being warm, friendly, and approachable. Not only that, but now you have to come up with beautiful designs. Well, you can blame it on a large hamburger chain whose slogan back in the early 1970s was "Have it your way." But I say thank goodness they had the insight and the big bucks to prompt this concept.