Keeping an eye on the ball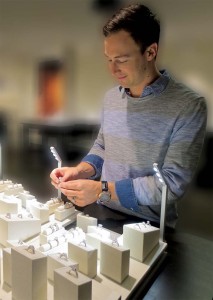 I've always believed that selling jewellery while using a computer is like juggling three balls in the air—you need to design, create, and sell. Let's look at each separately.
Design: You first need to able to come up with an onscreen design to present to the client. Start by asking the same questions you would when selling out of the showcase, such as:
What is the occasion?
When is the deadline?
Have you done any research and decided on a look?
If the client is unsure of what they want, you may consider presenting your store's top-10 sellers and begin the design pitch there. A few CAD programs include libraries of jewellery you can organize according to design styles most popular with your clientele. Above all, you want to make the experience as personal as you can: be interested in what they have to say, stay focused, and make sure they know you are listening. CAD may be an everyday experience for you, but to the client, it's likely something they've rarely encountered, if at all. Also, the one thing e-tailers like Blue Nile and Amazon cannot offer is the benefit of touching the merchandise before making a purchase. This is a major obstacle for them and a significant opportunity for you to make your move. Having a collection of prototypes for clients to try on can significantly increase your 'go aheads.'
Create: I know from my early days using CAD that reaching for the mouse can be scary. The customer expects you to know how to use the software well enough to arrive at a beautiful design. All eyes are on you. Unless the software program is easy enough to make changes on the fly, you may want to book another appointment with the client to show them what you have come up with. This offers you yet another opportunity to connect with your customer and personalize the buying experience.
When it comes to using design software with your customer, you have two options. Sometimes, I may use both.
Clip and paste programs—also known as 2D—are very easy to use when designing a concept in front of a customer. If you are proficient at using the software, you can likely show a few different options for matching wedding bands in less than three minutes. The only drawback with 2D is the picture you create cannot be spun around to see all angles.
3D software comprises a library of existing models that can be adjusted easily. With a click of the mouse, you can scale gemstones, size the ring to fit the customer's finger, and show a beautiful render of how it will look when completed.
Building a 3D model from scratch with a customer next to you may not be the best idea, unless it is a design you have repeated so often and can finish it in a few minutes. However, the most seasoned CAD operators would likely not take this tactic, as people change their mind constantly and the operator may need to start the design all over again to build it properly. Ideally, you could start off building the basic frame of the piece and stop when you feel the customer is pleased with what you have created so far. At that point, ask for a deposit and book another appointment to reveal what you have come up with. In the book, Fascination, author Sally Hogshead states we have only nine seconds to keep someone's attention. So, if you are going to build something, click fast.
Sell: If you are working at the computer with a client, you need to be able to keep the conversation going. For most of us, the left side of the brain controls speech, while the right side is responsible for creative thought. It is very challenging to be able to do both at the same time. This is where you could bring in another salesperson to help. While you are clicking along, your teammate can keep the conversation going, further building the relationship with the client.
Design software has come a long way in 20 years. But then again, so have we in getting savvier in our approach to creating a memorable experience that doesn't take away from the feelings of love associated with jewellery.
Besides, aren't we all romantics at heart?
Shele Letwin is president of GV Design Canada, the authorized Canadian distributor of Gemvision and Envision Tec products. She is a graduate of the jewellery arts program at George Brown College, an award-winning designer, and CAD/CAM instructor. Letwin is often a guest speaker at trade shows and at the Gemvision Design Symposium. She can be reached via e-mail at shele@gvdesigncanada.com or (866) 299-1702.