A touch of nobility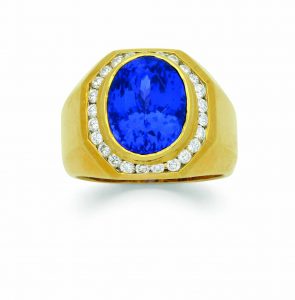 Men have accessorized with jewels for thousands of years. The child king, Tutankhamun, lived more than 3000 years ago and was decked out virtually head to toe in fabulous jewels. Mind you, we've only seen his jewels worn in death, but I'm sure he was fairly well adorned in life, too.
Kings have always tended to have greater access to jewels than the rest of us, but we non-royals have still done pretty nicely over the centuries. Historically, men's jewels have been decorative items, representative of social status, employment, rank in military or religious life, prosperity, and—to a lesser extent—personal taste. There has always been an aspect of the practical purpose to men's jewellery, but it has always been at least partly decorative.
For instance, a soldier wears bright gold-coloured buttons, medals, bars, and badges, usually at least plated in precious metal. Japanese samurai also had highly ornate elements to their swords, a testament to the Japanese metalsmith's art and really jewellery for the busy soldier.
Ear to the ground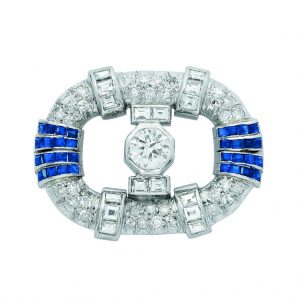 Another kind of fighting man is famous for a particular type of jewellery: the pirate of our storybooks and movies wouldn't be seen be seen swinging a sword or conversing with his trusty parrot unless he had a large hoop earring in his ear. (I doubt an eyepatch is considered jewellery, but I'm sure a good designer could do marvels with one of those, too.)
The earring was the territory of the pirate and sailor for many years, but really made the transition to the urban world in the 1980s, when it became a symbol of sexual orientation before being quickly adopted into the mainstream for men. At one point, I had one brother with (if I remember correctly) 12 earrings, and another brother with an earring in each ear. I myself continue to wear one in one ear. I also had an employer in Australia who was very conservative, yet still allowed male employees to wear stud earrings (but not hoops) even back in the 1980s.