Status symbols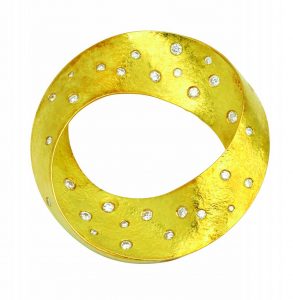 Men in the religious sphere famously wear large rings. Roman Catholic bishops wear rings with amethyst, a purple gem representing love and truth in the Christian church. Bishops, archbishops, and popes all wear rings symbolic of their respective rank and position in the religious hierarchy.
Throughout history, men have worn rings to represent their position in our society. Aristocrats, royalty, and landowners have used rings engraved with their family crests to impress a seal on documents.
By the 19th century, the industrial revolution had brought huge social change, giving more people the ability to afford decorative items such as jewellery. We've all seen images of the Victorian gentleman industrialist with a gold chain straining across his generous belly, and the carved carnelian seal fob on the chain to formalize correspondence. Many of us still have our grandfathers' pocket watches and chains, seized up in the back of a drawer.
Fashion statement
While many of the jewels I've mentioned so far have a practical or symbolic purpose, all are still decorative and ornamental. Jewels are items of beauty that may be functional, but are mostly interesting, beautiful, and curious, providing pleasure to the user or the viewer.
Men still focus on the practical. While we don't carry the traditional pocket watch around these days, most men carry a modern 'pocket watch' in the form of a smartphone. Despite the use of the phone for simple time telling, a wristwatch is still a central element of a man's jewellery wardrobe. Though a wristwatch is a useful item, it's really more a decorative piece than ever; we wear it to accessorize more than to tell time.
Men match the colour of their watches to their belt buckles or bracelets, or the strap to their shoes and belts. We also choose giant, oversized watches, mainly because they make a great visual impact in our accessorizing. We likely also wear large watches because failing eyesight and vanity brings about a need for a larger dial. The large watch has replaced the pocket watch and chain as a sign of success.
Brooch-ing the subject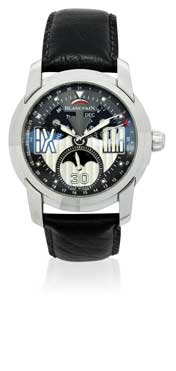 The brooch was mainly seen as a women's jewel through the first half of the 20th century. By the 1960s, changes in the textiles we wore caused us to likewise change the jewels we wore. The wide-ranging adoption of lighter, flimsier synthetic fibres meant clothes would likely be damaged by brooches, so we stopped using them. In the 21st century, however, brooches have been appearing on men's jacket lapels. A while ago, I went to a jewellery industry event that was a 'brooch party'—everyone wore a favourite brooch, including all the men.
A brooch is a real statement jewel. Its form is fairly unlimited, so there's no finger to fit, nor a necessary shape or direction. Designers and jewellers use the form to state who they are or who the client is. It's a jewel that has no practical purpose; it really is a statement of personality and taste.
Gender bender
The lines blur—men and women often equally wear similar forms of jewels. The heavy gold chains of the 1980s have disappeared from men's necks and wrists, and have been replaced by bracelets and necklaces, often simple and given as gifts by partners. Couples are increasingly purchasing matching jewels beyond the traditional wedding rings; matching bracelets and earrings are not uncommon.
It has always been a challenge for jewellers to break the gender barrier, men being traditionally reluctant to wear jewels. Despite a long history of men ornamenting themselves with decorative accessories, the average male consumer has traditionally seen jewels as somewhat frivolous and unnecessary.
It's still true the traditional jeweller has a limited offering of male-oriented jewels, but with our gender stereotypes shifting, tastes in jewellery also change. Designers and jewellers who provide custom work are increasingly finding customers looking for special designs built for men. Men are buying for themselves or for their partners, and women are buying for their partners in turn. Women buying jewels for men is a big change in the market, where traditionally men buy for women. We've really moved on from the bad old days, and men are increasingly accessorizing with jewels.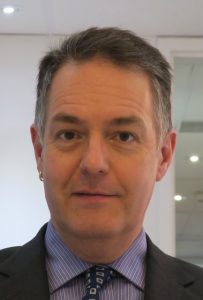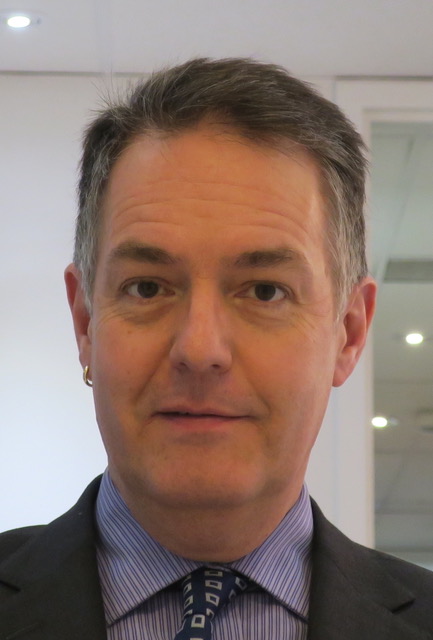 Duncan Parker, FGA, FCGmA, CAP-CJA, is vice-president of Dupuis Fine Jewellery Auctioneers, based in Toronto. He has worked as a gemmologist and jewellery specialist, appraiser, and consultant for the past 28 years. Parker is an educator and lecturer on jewellery subjects, and has been a speaker at international conferences with a focus on jewellery history. He has served as president of the Canadian Gemmological Association (CGA) and Jewellers Vigilance Canada (JVC). Parker can be reached via e-mail at duncan.parker@dupuis.ca.