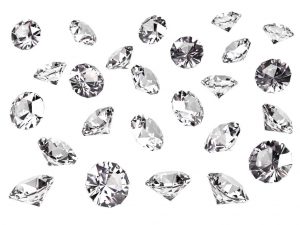 Another step forward has been made in the proposed merger of Kennady Diamonds and Mountain Province Diamonds. The combination has been approved by the vast majority of both companies' shareholders, according to a recent announcement from Mountain Province.
Both companies are Toronto-based diamond dealers with mines in the Northwest Territories. Mountain Province co-owns the Gahcho Kué mine with De Beers Canada, while Kennady is the sole owner of the adjacent Kennady North project.
Approval was obtained at special meetings of both companies' shareholders. Of those shareholders who were present or represented at Mountain Province's meeting, 93 per cent expressed approval (and 90 per cent of its minority shareholders expressed the same). For Kennady, 99 per cent of present or represented shareholders approved the arrangement, as did 98 per cent of its minority shareholders.
"The Kennady acquisition notably strengthens Mountain Province's asset base. The Kelvin and Faraday resources offer a compelling opportunity to not only extend life of mine at Gahcho Kué, but also potentially enhance the cash flow profile of the current mine plan," said David Whittle, interim CEO of Mountain Province. "We are deeply grateful for the level of support we have received from our shareholders on this transaction."
Claudia Tournquist, chair of the Kennady Special Committee, expressed similar optimism about the merger, saying it stood to enhance the company's financial heft.
"Mountain Province's management is very well placed to advance Kennady's assets and crystallize its value for shareholders," she said.
The arrangement will only be considered complete once all related conditions are satisfied, including the approval of the Ontario Superior Court of Justice (Commercial List). A hearing to that end will be held tomorrow, with the two companies expecting the arrangement to close by Friday.