Brittany Hopkins, owner of Anice Jewellery in Toronto, says blogging on her website allows her to promote current pieces she's working on, while also featuring special projects and newly launched items. "It allows us to add personality to our website and to connect to the customer in a more real way," she explains. "When we talk about a do-it-yourself project we loved or a beautiful space we experienced, we are letting them in on a little bit of who we are as people, as well as a brand. I will admit blogging is still something I am learning about and new at, but I think it is such a great way of journaling and sharing that I am so excited to continue to expand and grow ours."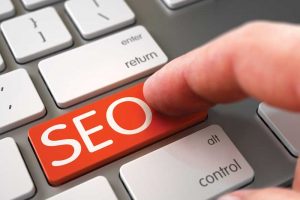 To get your computer keys clicking, consider creating a blog answering common questions you receive from your clientele. Another post could share heartwarming or inspiring customer stories. To highlight your company's goodwill, share your charitable activities and be sure to tag the charities in the blog post, so they can share it on their own websites and social media, too. You can demonstrate your expertise by offering helpful tips on how to clean jewellery, when to get it inspected, and how to prevent theft when travelling, for example. Finally, use your blog to test out ideas and gauge customer interest in new product lines, events, or campaigns. These types of ideas can pique the interest of your clientele both on your blog and social media sites, such as Twitter and Facebook.
"These days, our customers really find value in the 'behind-the-scenes,' such as how it's made, who made it, or where it was made," says Erin Wright, co-owner of Magpie Jewellery in Ottawa. "It matters to our customers how the jewellery was put together and what materials were used. Blogging helps us to share all those great details that can only benefit our customer, helping them in the decision-making process and to feel good about their purchases. And we have great people on staff who love to write and do it well. It's a wonderful way for Magpie to express itself!
"Sharing our love of jewellery is at the heart of every blog post we write. Our blog provides us with another way to connect with our customer in a one-on-one, friend-to-friend way. We're careful our tone reflects the genuinely friendly relationship we have with all our customers in our stores, a mutually respectful relationship that's been cultivated for more than 20 years in business. We try never to be cold, informational, or preachy. We want it to be like your bestie sharing exciting news, or things we love or helpful tips on how we wear and style 
our jewellery."
When creating new blog posts, be sure to think strategically. Reciprocal sharing of posts between bloggers can be mutually beneficial and can broaden your reach dramatically. By creating high-quality content other bloggers and media find valuable, you can increase inbound links to your website through their 'shares' and citing of the post. In the blogging world, quality inbound links to your website are SEO gold!