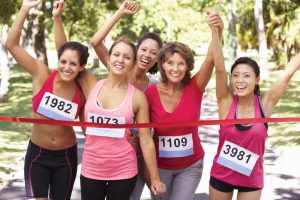 Likewise, if you can connect with an 'influencer' who already produces great content and has an established network of readers, you can broaden your reach even further. Consider approaching someone whose followers and visitors are similar to your customers and see if he/she would be interested in the reciprocal sharing of each other's content. This can quickly garner new followers and visitors to your website. Repurposed content is similar in that you find an organization, business, or fellow blogger who would be interested in incorporating your content into their distribution channels, furthering your reach even more.
When creating content, always think about ideas that are easily 'shareable' among your followers. People love to share inspiring, feel-good stories with their social media networks, so don't shy away from featuring 
your customers' heartfelt stories, with their permission, of course!
Remember, compelling imagery is almost as important as the blog post itself. There are many websites offering stunning stock photos—some for free and some for purchase—to spruce up your content and capture your customer's attention.