The golden buzzword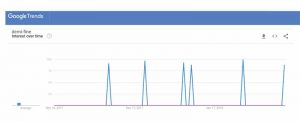 Today's young consumers adopt catchy phrases and words into their vernacular. In 2015, the slang word 'fleek'—used to describe a sharply defined personal style—became so popular it was nominated as Word of the Year by the American Dialect Society.
The big consumer and retail buzzword surrounding jewellery designs is currently 'demi-fine' (see image at right). Yet, what exactly is demi-fine, and why should you care? This term connects 'demi,' the French word for 'half,' with 'fine' to denote trendy, midpriced jewellery blending precious and nonprecious materials. The target group is millennials, so that's another trigger—for the modern shopper, lines are blurred between the classifications of 'costume' to 'fine.' Demi-fine provides middle ground. (More on demi-fine jewellery can be found online by visiting www.facebook.com/pg/DemiFineJewelry/about/?ref=page_internal.)
In 2017, an article from The Business of Fashion said "uniqueness, personalization, and the ability to mix and match are key to the rise of the [demi-fine] category." (The article can be found at www.businessoffashion.com/articles/intelligence/the-rise-of-demi-fine-jewellery.) Demi-fine designs range from affordably priced 14-karat gold-plated offerings to high-end pieces in solid 14- or 18-karat gold.
Either way, the demi-fine shopper is mostly a self-purchasing female, typically 25 to 35 years old, with recent spikes in men of the same age range also buying for themselves. Brands offering solid gold jewellery will likely find success as older millennials' purchasing power moves toward 'heirloom-quality' solid gold jewellery and younger millennials with less disposable income buy plated versions of similar styles.
A time for aspiration
Apple, a brand known for placing millennials first, may have been surprised to learn its core following was favouring luxury timepieces over its watches. Understanding millennials' love affair with gold, weeks after the Apple Watch debut, the company launched an 18-karat gold edition of the product, ranging in price from US$10,000 to US$17,000. It failed and is now discontinued.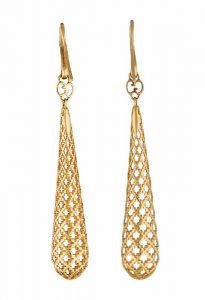 The reason for this is millennials also seek brand prestige—not gold alone. To prove this point, Apple partnered with Hermès and launched the Apple Watch Hermès Series. Two years later, sales of this version continue. Perhaps the most interesting part about this brand merger is Hermès doesn't offer the Apple hybrid watch in gold—it has reserved gold to be exclusive to its own timepiece casings. Hermès should be enjoying newfound millennial traffic, based on the amount of millennials viewing and commenting on YouTube unboxing videos featuring its gold watches. (For an example unboxing video, visit www.youtube.com/watch?v=Gwjulbd4i5k.)
Indeed, gold watches are making a comeback. Cartier, for example, overcame a dismal watch year in 2016 and has now set its sights on self-purchasers who wish to display their success on their wrists, relaunching its Panthère collection to help draw in the female millennial self-purchaser. The gold watch category continues to capture many male millennials' interest as well, with magazines like GQ and Esquire frequently publishing articles on which gold watches are trending. What's more, it doesn't stop there—men's gold cufflinks, bracelets, rings, and even brooches are continually gaining popularity.