Brand recognition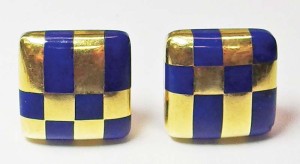 Appraisal theory is based on economic principles of value. The three most common methods of valuation are:
cost approach (i.e. cost of components, labour, and other fees to produce a similar, equally desirable piece with commonly applied markups to arrive at retail market value);
market data approach (i.e. sales comparison with items of like kind); and
Ҭincome approach (i.e. present value of an item, along with anticipated income-generating potential minus expenses).
This last one is rarely used except when dealing with rental or exhibition jewellery. With all three approaches, we consider both the piece's tangible and non-tangible value elements. Tangible elements include precious metals, coloured gemstones, diamonds, methods of manufacture, engraving, enamelling, etc. Non-tangibles refer to the item's period of manufacture (i.e. Victorian, art deco, retro, etc.), provenance, designer, or brand name. As we all know, branding is a huge area of investment in the jewellery industry and is reflected in an item's sale price. As such, apply the market data approach when appraising branded jewellery.
Consumers knowingly pay extra for brand names because of the benefits associated with them. The brand may be known for design, quality, workmanship, and/or celebrity association, which is identified through advertising and product placement. In short, people are willingly paying a premium for the prestige of owning such a piece. Despite the countless successful brand names in the industry, there is nothing like a 'blue book' value for appraising this category of jewellery. As appraisers, we have to clearly describe the impact brand name makes on value based on research. If we discover there is brand value, it must be clearly described in the appraisal report, preferably next to the value conclusion.