Watch appraisals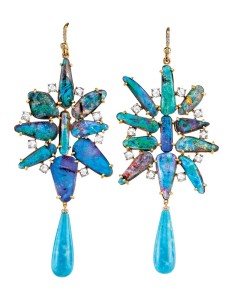 Insurance companies more readily recognize brand-name watches than jewellery. Why? They're not so easily duplicated. When dealing with watches of little intrinsic value (e.g. made of steel or a base metal with minimal gold accents on a leather strap), the only thing of value left is the brand itself. Also, manufacturing techniques are beyond the scope of small-scale bench jewellers who are commonly employed to duplicate jewellery designs. After having conversations with retailers who work with insurance companies to replace insured items in loss claims, as well as insurance industry representatives, I discovered they routinely depreciate watch value. That is, they often choose to replace a two-year-old watch with a two-year-old, pre-owned watch of the same model and in the same condition. With that in mind, let's say you are asked to appraise a 10-year-old gold Rolex President. Rolex still produces this watch, though with minor modifications and a new reference number. Appraisers have several approaches to value for this watch type and the jury is still out about which way is correct:
ҬResearch replacement value, new, for the current model with an authorized Rolex watch dealer.
Research replacement value, pre-owned, in similar condition, with (or without) box and papers, with a watch dealer specializing in signed pre-owned watches.
Put both value opinions (new and pre-owned) in your report and let the client and insurance company discuss which form of replacement coverage is appropriate.
I often choose the second option, as I feel this is the closest comparable replacement for my client's watch. Yet, there have been many occasions where a client received replacement 'new for old' based on an appraisal following the first option. But what if your client is a watch collector that takes exceptional care of his watches, servicing them regularly and wearing them occasionally? His 10-year-old Rolex may be in excellent condition with little to no wear. Would it be fair for him to receive a 10-year-old model that was subjected to typical wear and tear? Like I said, the jury is still out. Whatever you choose to do, make sure your approach to value, research, and analysis are clearly explained next to your opinion of value.