Authentication
In addition to providing an appraisal, I am often asked to authenticate a signed piece. Unfortunately, appraisers do not authenticate. The only person who can authenticate a piece is the one that signed it. You may find glaring inconsistencies in how a piece is designed, fabricated, signed, or stamped. After making an effort to contact the maker for verification, you may choose to appraise the piece with a non-signed replacement, describing clearly your reasons for doing so. Remember, an appraiser's job is to identify and accurately describe the item. This entails finding the market where it is commonly bought and sold, researching sale prices, and reporting the most commonly occurring price.
Dealing with retired/discontinued branded designs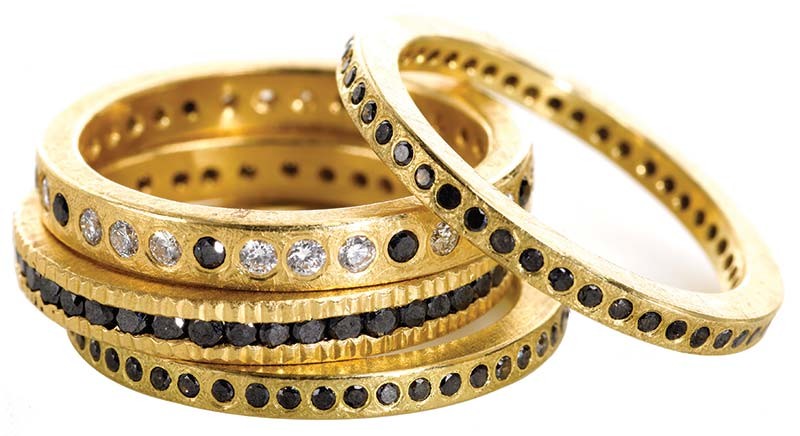 Jewellery designers often design collections based on a common theme. They also create multiple collections each year that are produced for short periods, which can sometimes last one or two years. When a new collection is released, the old one is usually retired. Consider the scenario where you are asked to appraise a designer necklace that is less than two years old, in pristine condition, and from a collection that is now retired. If you're lucky, the client still has the purchase receipt with the reference numbers, important details, and the original price paid. That said, appraising this item can be challenging, as the piece is no longer available, although it could not be considered old. My approach is twofold. First, I try to locate 'new-old stock' that is still available through an authorized vendor. If the necklace cannot be located, I search for a comparable piece with the same designer, though from their most recent collection. By comparable in this case, I mean a necklace with similar value elements, such as total diamond or gemstone weight, quality, and precious metal content. As always, I clearly describe my approach on the appraisal document next to the replacement value.