Content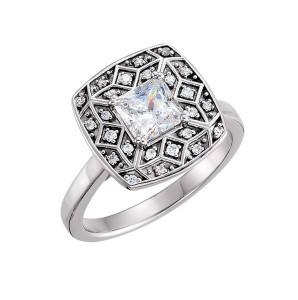 Creating and curating content for your social media channels should follow a well-defined procedure; your text and images should have a consistent tone and voice. For fine jewellery retailers, informal business vocabulary is acceptable, but generational vernacular is not.
Always remember the 'Four Eyes Rule': every post must be proofread with a second set of eyes. Be sure to check every item for grammar and spelling before posting. A recent post by a jewellery brand was clearly not checked, so no one noticed the word 'diamond' was misspelled more than once, which is quite problematic for a business looking to inspire confidence. Yes, a post can be edited or deleted, but it can't be 'un-seen' by customers once it's out there.
O'Neill believes the highest impact use for social media in the bridal market is in brand development. Akin to traditional marketing elements like print ads or billboards, it's all about staying top of mind. The objective is simple, he says. "Show attractive product. People love to comment and share images of beautiful engagement rings. Also, keep the structure of the post simple. Feature a great shot of an engagement ring, write engaging copy, and provide a link back to your website to encourage more browsing."
Channels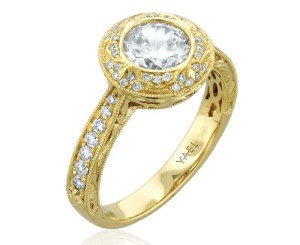 The range and options for social media messaging are expansive and grow daily, as is use of various channels by engaged couples to manage their own wedding preparations. Choices for social media channels should be evaluated based on their audience and compatibility with yours. "Instagram, for example, has an average user base of 18- to 28-year-olds and is a photo-sharing channel, which is great for bridal. Other channels may skew older or younger, and may not fit the bridal segment as well," O'Neill says. Pinterest is also among the most frequently used channels by brides to be, with nearly 40 per cent sharing boards with friends and family, while 49 per cent use Facebook to stay in touch with wedding-related vendors, such as their jeweller. Creating a Pinterest board accessible to your bridal customers and using Facebook to promote interesting web content are both sound channel strategies.